 A sustainable alternative to conventional cleaning products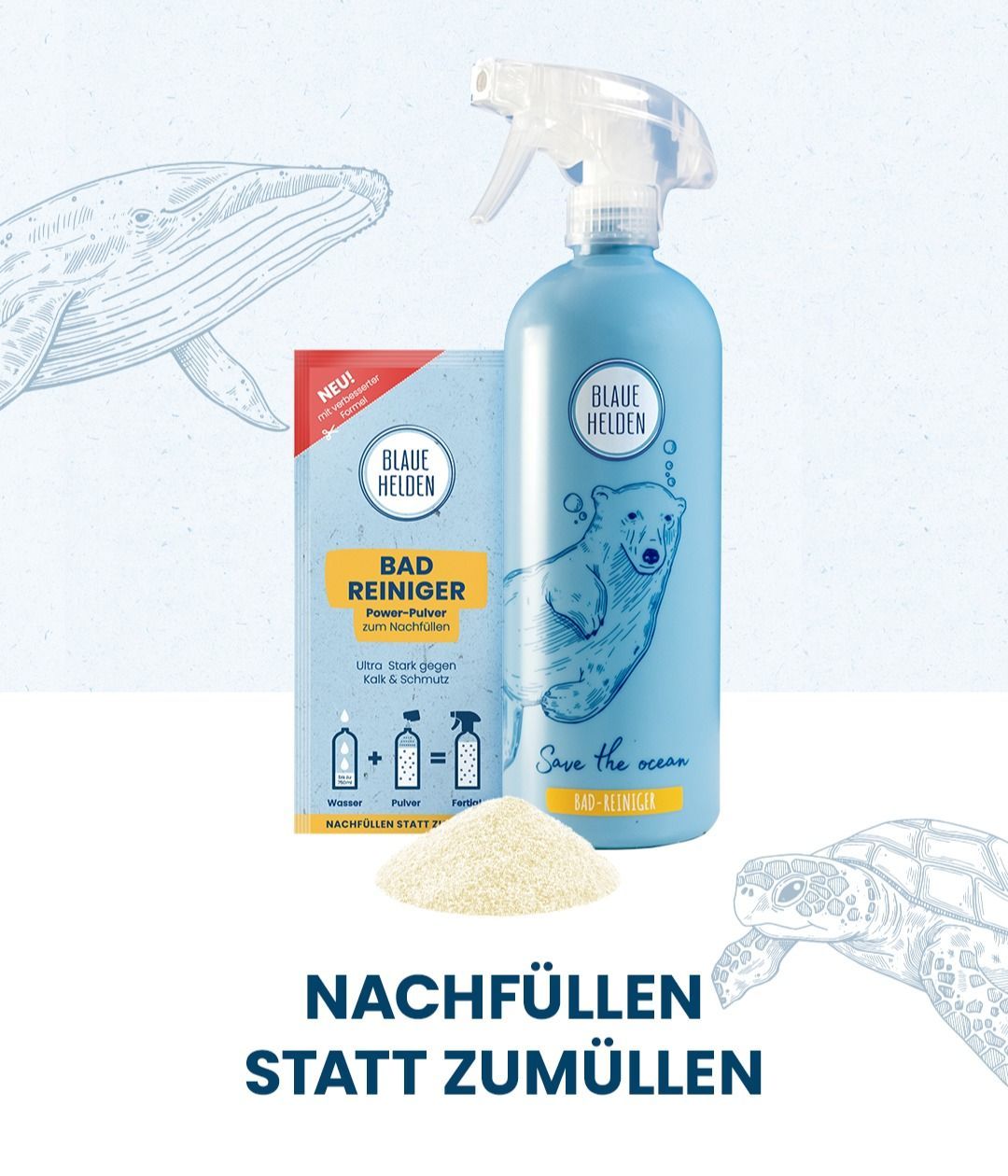 FOUNDED
2020
ENTRY YEAR
2022
FOUNDER
Christoph Heeren, Philipp Rabut
HQ
Bad Homburg
STAGE
SevenAccelerator
STATUS
Active
With its waterless household and personal care products, Blaue Helden offers a sustainable alternative to conventional cleaning products in order to significantly reduce single-use plastic and CO₂ emissions. The principle is a child's play and completely uncomplicated for consumers: Simply fill a conventional cleaner bottle with tap water, add Blaue Helden cleaning powder, shake vigorously - and the powerful cleaning product is ready for use. Blaue Helden refill powders are proven to be as powerful as conventional cleaning products and are based on environmentally friendly ingredients certified by the EU Ecolabel. They are biodegradable, microplastic-free and vegan. Every time a consumer uses Blaue Helden refill products, s/he saves both a single-use plastic bottle and CO2 emissions. This is because the refills are 18x more climate-friendly according to a study by the renowned Institute for Energy and Environmental Research (ifeu).
»We want to make sustainability simple, affordable and accessible to all - with innovative, effective and environmentally friendly refill products.«
Christoph Heeren - Founder of Blaue Helden
OUR Partnership
»
The partnership with SevenAccelerator and the associated airing of our TV spot have enabled us to make our brand and mission widely known in Germany.
«