Making psychological counselling available online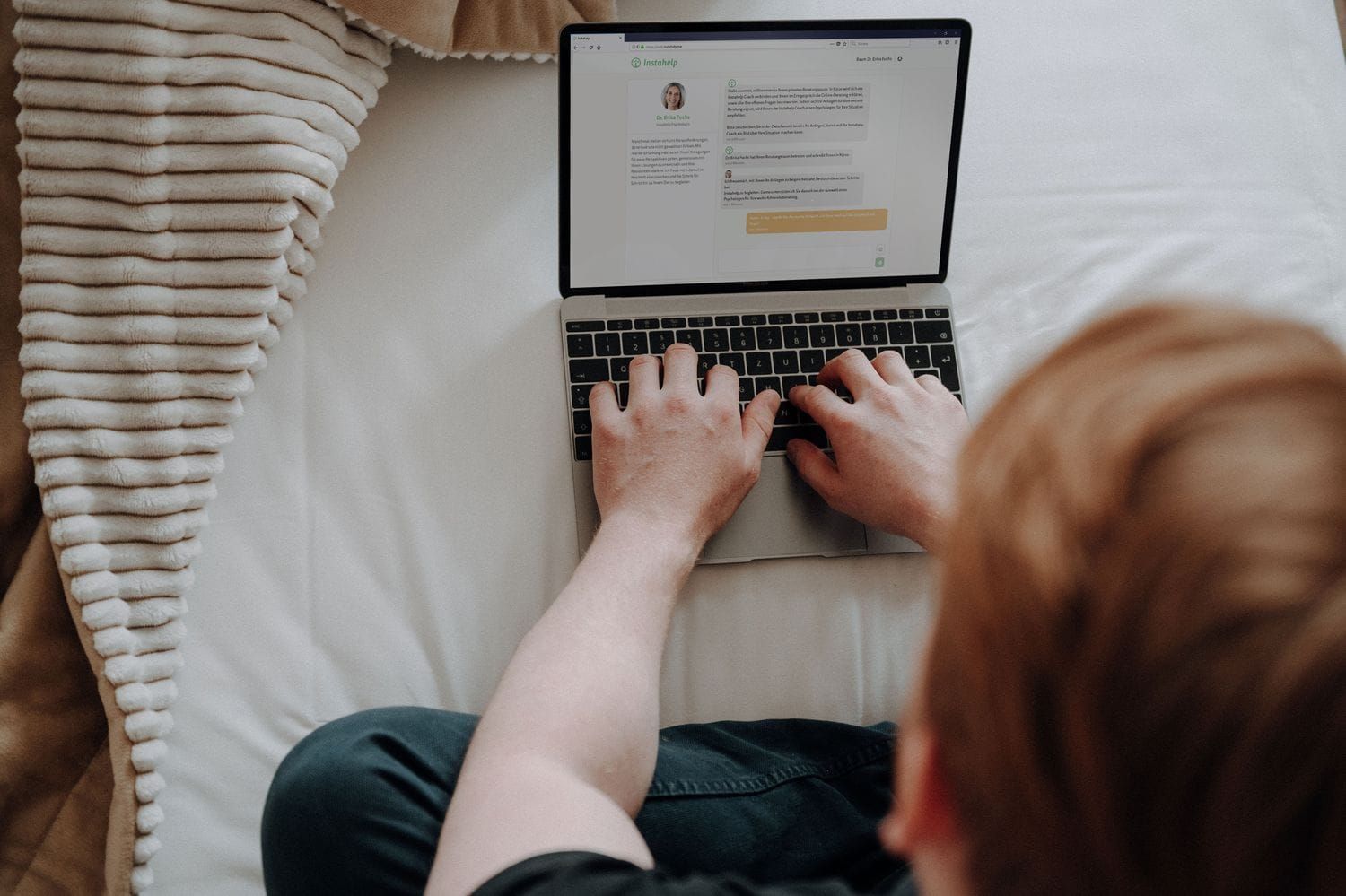 FOUNDED
2015
ENTRY YEAR
2019
FOUNDER
Bernadette Frech (CEO)
HQ
Graz
STAGE
SevenAccelerator
STATUS
Active
Our vision is to improve mental health in Europe through easy, digital access to professional counselling. We support individuals regarding issues that concern us all: relationship problems, challenges in the family, professional overload, depressive moods, or insecurity due to Covid-19.

Experienced psychologists provide counselling online from the comfort of your own home via video, audio, or text chat - even in the evenings and on weekends. In addition to private individuals, numerous companies use Instahelp to strengthen employee mental wellbeing.

Instahelp is currently available in Germany, Austria, Switzerland, France, and UK. Instahelp is Austria's Startup of the Year 2019 and Top Brand Corporate Health 2022.
»The collaboration with SevenAccelerator is fantastic. The support from the whole SevenVentures team goes far beyond the media service and TV campaign: Their know-how and the network are extremely valuable to us«
Dr. Bernadette Frech - CEO of Instahelp
OUR partnership
»
The collaboration with SevenAccelerator originated from our successful participation in the Austrian startup show "2 Minuten 2 Millionen". We closed a Media-for-Equity deal for the entire GSA region. The investment resulted in a media package, which contributed to the acquisition of new customers and to building trust for our brand
«