Premium pet food without artificial additives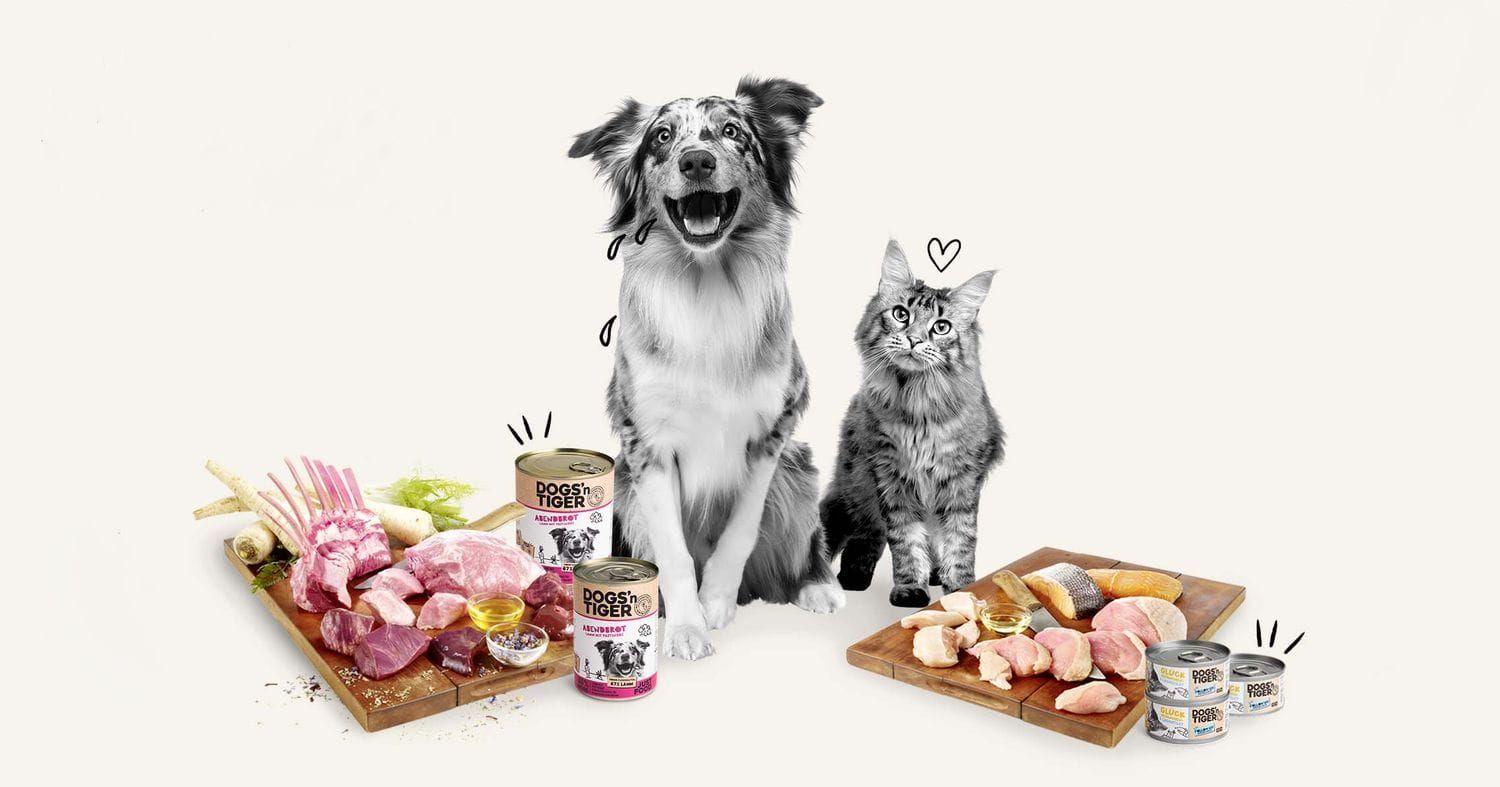 FOUNDED
2021
ENTRY YEAR
2021
FOUNDER
Manuel Lopez, Skye Ellis, Carmen Felten, Isabeau Kleinemeier
HQ
Hamburg
STAGE
SevenAccelerator
STATUS
Active
About
The Dude Food Company
There are more than 30 million pets in Germany, including over 20 million dogs and cats. The Corona crisis has catapulted two growing trends to unprecedented heights: Germans want animals and are consciously paying attention to their diet. Dogs 'n Tiger meets this need and sets out to disrupt the market. Extensive TV support from ProSiebenSat.1 and a 360° campaign to launch the listing at DAS FUTTERHAUS should ensure the success of the Hamburg-based startup.

Demand in the pet industry is rising significantly, driven primarily by the pandemic. Almost every second household in Germany now owns a cat or a dog. A sales increase of 4.3 percent in 2020 shows that Germany has "pet fever". But not all food products on the market adequately meet the changing needs of owners. Sustainable and high-quality food is in demand. That's why Dogs 'n Tiger was founded in mid-2020 by an experienced team of entrepreneurs, including Skye Ellis (pet food industry expert), Manuel Lopez (marketing expert) and YouTuber Isabeau Kleinemeier, in close collaboration with a veterinarian and nutrition experts.

The Hamburg-based start-up offers wet food for cats and dogs as well as healthy snacks and, as of today, dry food. The pet food is free from sugar, grain, soy and artificial additives and made from highest quality natural raw materials.
»We believe strongly in the quality of our products and the value of our brand. We were therefore all the more pleased that we were able to convince strong partners such as the media group ProSiebenSat.1 with its VC subsidiary SevenAccelerator«
Manuel Lopez - Co-Founder of The Dude Food Company
OUR
Partnership
»
With the 360° campaign and a great produced TV spot we could convice the strong and important retail partner DAS FUTTERHAUS for the launch
«